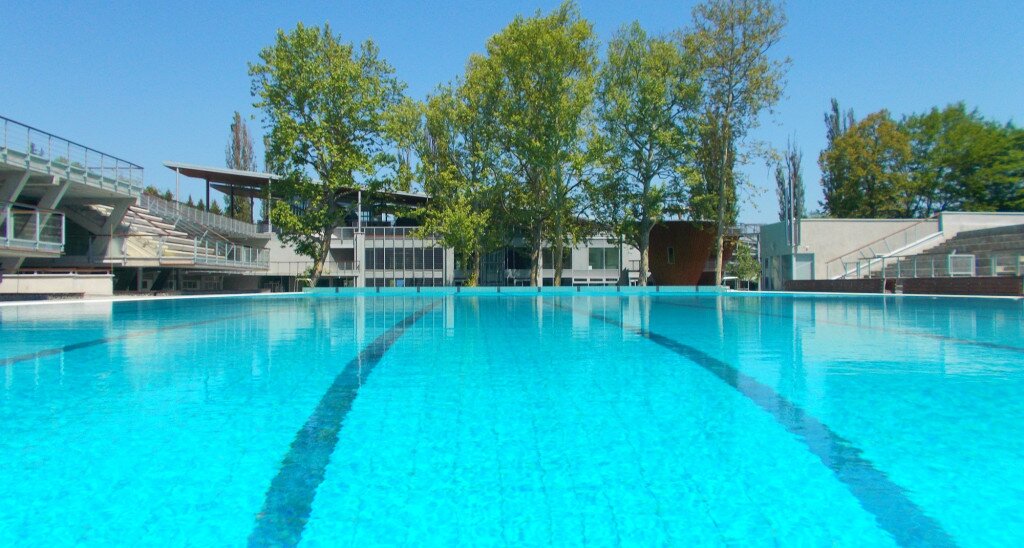 Ellipsum Spa in Miskolctapolca
With Miskolc Pass touristic card, you can use the Spa in Miskolctapolca for free and you can enjoy 10% discount at the wellness and sauna department!
This spa is the only European spa which was built based on Green City principles, which means that the area is surrounded by tall sycamore trees, and green areas. In such an area guests can enjoy their time by one of the pools or at the fitness and wellness department.
Pools
The swimming pool with the length of 50 metres (164 ft. 1 in) is not only good for swimming but it is also a place for water polo matches and swimming competitions. The temperature of the pool is 27 °C (81 °F) with the depth of 2.2 metres (7 ft. 2 in). The family pool is ideal for the young and the old: it deepens gradually, but its deepest part is not deeper than 1.3 metres (4 ft. 3 in). Its temperature is 27 °C (81 °F). Next to the pool, there is a playground, two volleyball courts and two football tennis courts.
Fitness, wellness, sauna
At the fitness department you can use professional treadmills, as well as other cardio and workout machines. Relax and enjoy the massage pool; salt, ice and steam cabins; or different types of massages at the wellness department.
Traditional herbal sauna and infrasauna can be found in the reverse cone-shaped sauna towers, from the rooftop of which you can have a beautiful view of the Bükk-mountains and the pools.
Strand Bistro
It offers Hungarian specialties, salads, grilled meat, and grilled cheese, all of which are made from ingredients produced by local farmers.
Opening times
Pool: (1 May – 31 August) every day 9am – 7pm
Wellness: every day 7am – 9pm
Fitness: Mon-Fri 7am – 9pm
Saturday, Sunday and on holidays: 9am – 9pm
Restaurant: (1 May – 31 August) 11.30am – 7pm
Contacts
Address: 1 Aradi sétány, Miskolc 3519
GPS: 48°03'49.5''N 20°45''00.4''E
Telephone: +36 70 683 12 41 | +36 70 683 31 03
Email: info@miskolctapolcaistrand.hu
Web: www.miskolctapolcaistrand.hu
Facebook: facebook.com/miskolctapolcaistrand