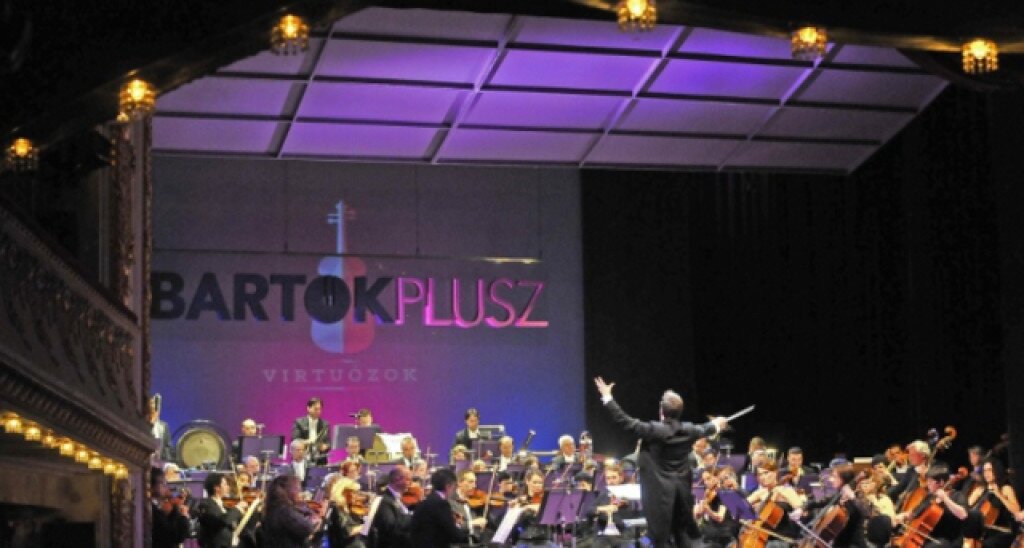 Top 5 Things to See and Do in Miskolc this June
Summer in Hungary is something special. I'll never forget my first June visit in 2006: Never ending fields of sunflowers under big blue skies. Roadside stalls full of watermelons. Spending days lakeside with a cooler full of beer. Warm evenings sipping fröccs on Széchenyi Utca. And of course the garden parties, cooking gulyás in a bogrács (cauldron) above an open flame. Everyplace has its own distinct summer vibe, Miskolc and its environs are no different.
Here are 5 things not to miss if you're in Miskolc this June: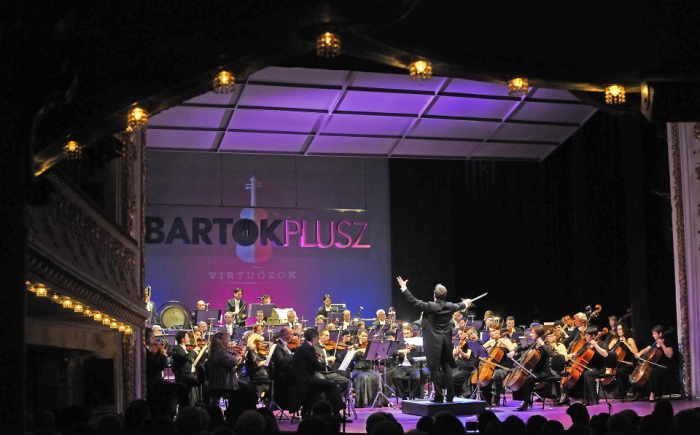 Photo: programturizmus.hu
Bartók Plus Opera Festival-- June 10th-19th
Attracting performers from across the globe, Miskolc's annual opera festival has become one of the summer's biggest attractions. Created by Péter Müller Sziámi, former art director at the Miskolc National Theatre, the event seeks to promote and preserve Béla Bartók's legacy. Aside from opera, attendees can expect orchestra performances, choirs, ballet, lecturers and other musical acts.
Website: Bartok Plus Opera Festival 2016
Where:
Miskolc National Theater
3525 Miskolc, Déryné u. 1. (some performances take place at the Ice Hall-Miskolc Görgey Artúr. U.)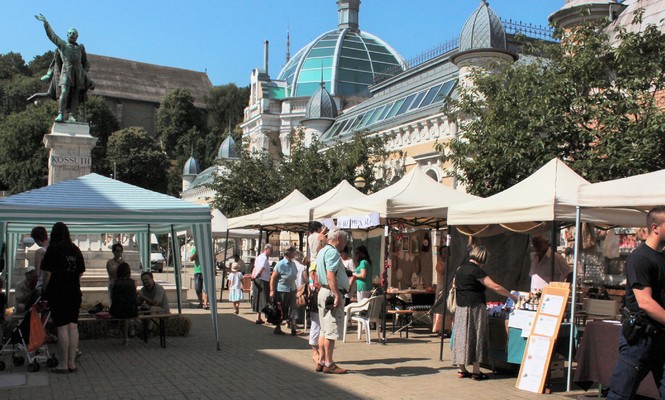 Photo: HelloMiskolc.hu
Local Producer's Day-- June 19th
Want to get a taste of what Miskolc has to offer? Check out this fun filled market for handcrafts, jewelry, clothing, local produce, cheese, sausage, jams and more. While Miskolc is decidedly urban, there is a wealth of agricultural and pastoral happenings in its suburbs and neighboring villages. Hungarian traditions are alive and well in these parts, and they're as tasty as they are beautiful.
Where:
Erzsébet tér
Miskolc 3525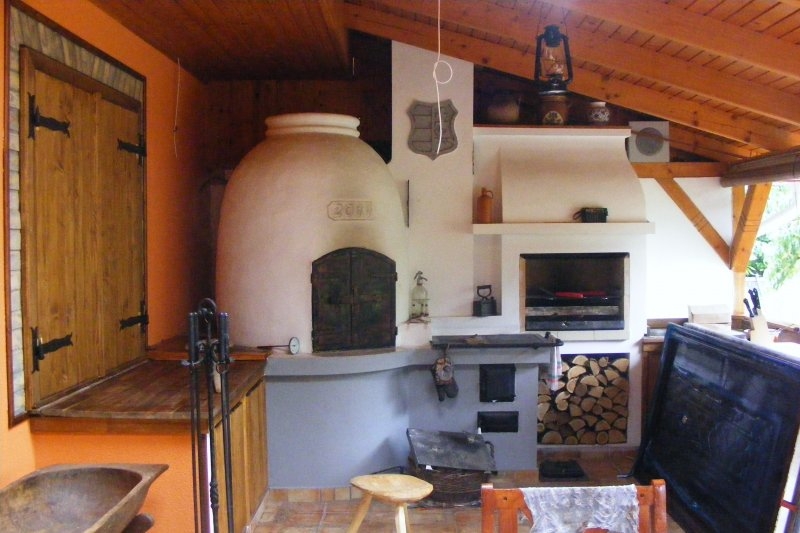 Photo: cserepkalyhas
Bükkszentkereszti Kemencés Days-- June 11th-12th
A kemencé is a Hungarian brick oven used for cooking all sorts of tasty treats. Like their cauldron cooking, Hungarians don't mess around when it comes to whipping up hearty dishes in their kemencé. Think pizza, roasted meat, crispy pastries and clay pots full of sizzling goodness. This two day bonanza features live music, games and a lot of food. Sunday the 12th will be full of children's activities and free horse riding. While Bükkszentkereszt isn't part of Miskolc, it's well worth the 20 minute drive through the Bükk hills to this picturesque village. Besides the festival, you'll find plenty of hiking trails and expansive forest views.
Where:
Bükkszentkereszt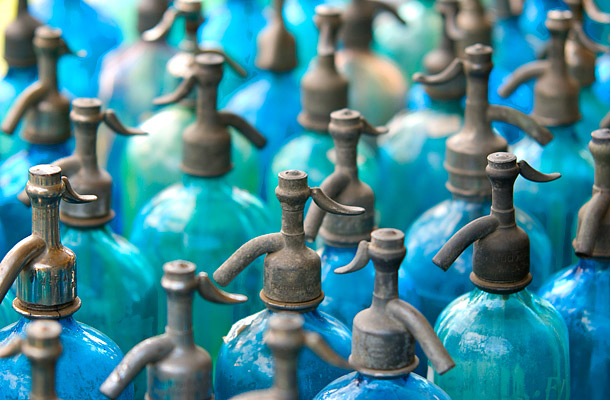 Photo: funzine.hu
Fröccs Festival –- June 24th-25th
The quintessential summer drink, fröccs (wine spritzer, pronounced fruutch) is a Hungarian institution. Typically dry white wine or rosé is mixed with soda water. Hungarian inventor Ányos Jedlik devised the world's first method for creating soda water on an industrial scale. And as the story goes, he mixed the first fröccs in 1842. The beauty of a wine spritzer is that you have full control over the alcohol/soda ratio. In fact, there is a whole fröccs ordering system, including: kisfröccs (little fröccs– 1 dl wine, 1 dl soda), nagyfröccs (big fröccs – 2 dl wine, 1 dl soda) and the Avasi fröccs (named after Miskolc's Avas wine cellars – 7 dl wine, 3 dl soda). Miskolc holds its very own ode to fröccs with this annual festival. Choose from endless varieties of mixtures while exploring the Avas wine cellars overlooking downtown.

Where:
3530 Miskolc, Kis-Avas alsó sor 2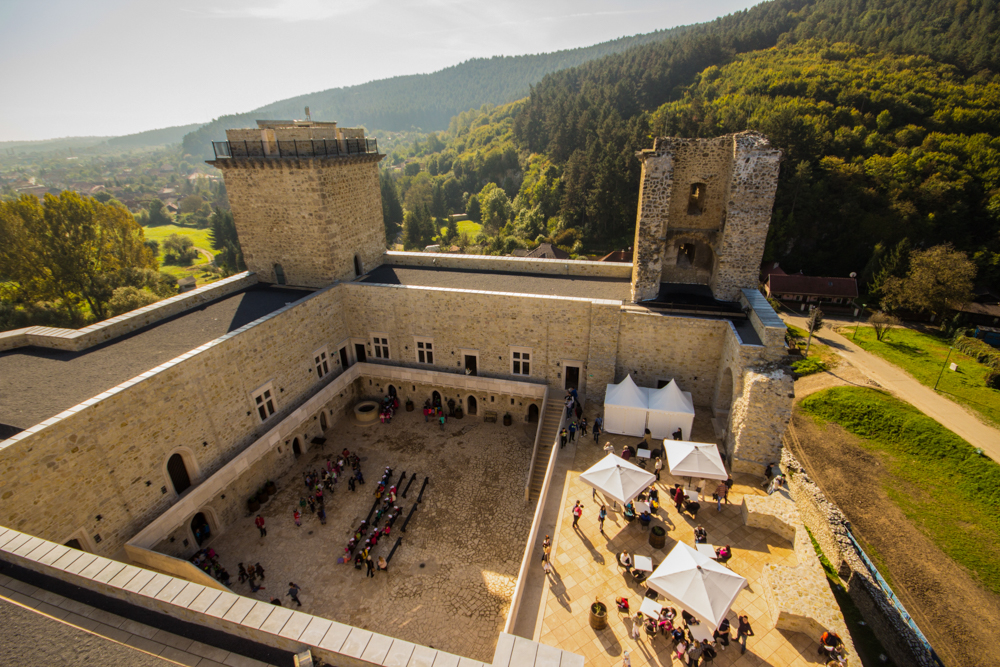 St. Ivan Midsummer Night at the Diósgyőr Castle – June 25th
Essentially a celebration marking the Summer Solstice, St. Ivan's Night (Szentiván-éj) is a pagan/catholic tradition celebrated on June 21st. On the 24th Hungarians venerate St. John the Baptist, and traditionally jump over fires on this night as a sort of ritual purification. The event is meant to chase away darkness and evil as days become long and the nights short. The Diósgyőr Castle puts on an evening full of fantasy and wonder that's fun for the whole family.

Website: diosgyorvar.hu
Where
3534 Miskolc, Vár u. 24
Free entry and multiple discounts to local attractions with the Miskolc Pass Card
For more information on Miskolc and its sights, visit HelloMiskolc.hu