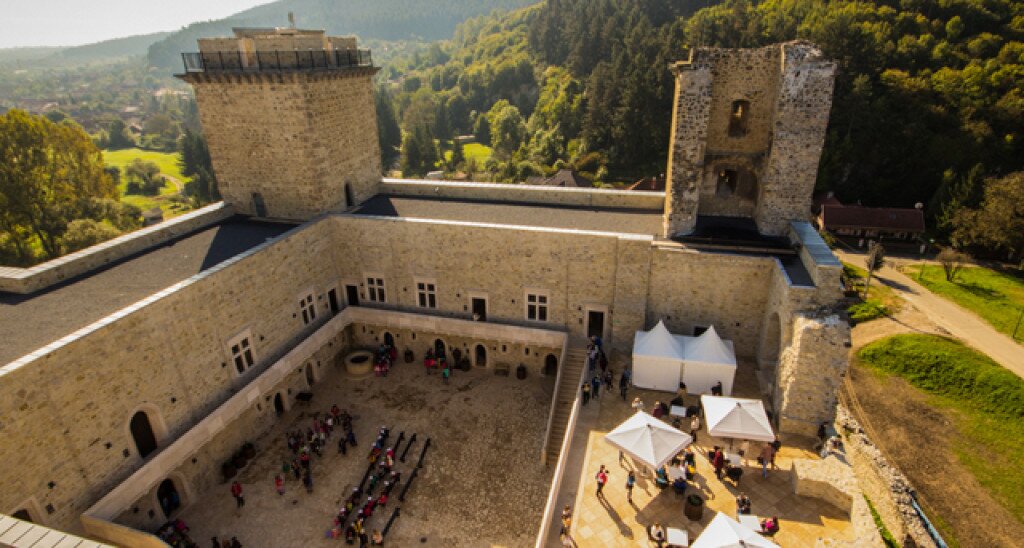 4 Perfect Itineraries in Diósgyőr and Lillafüred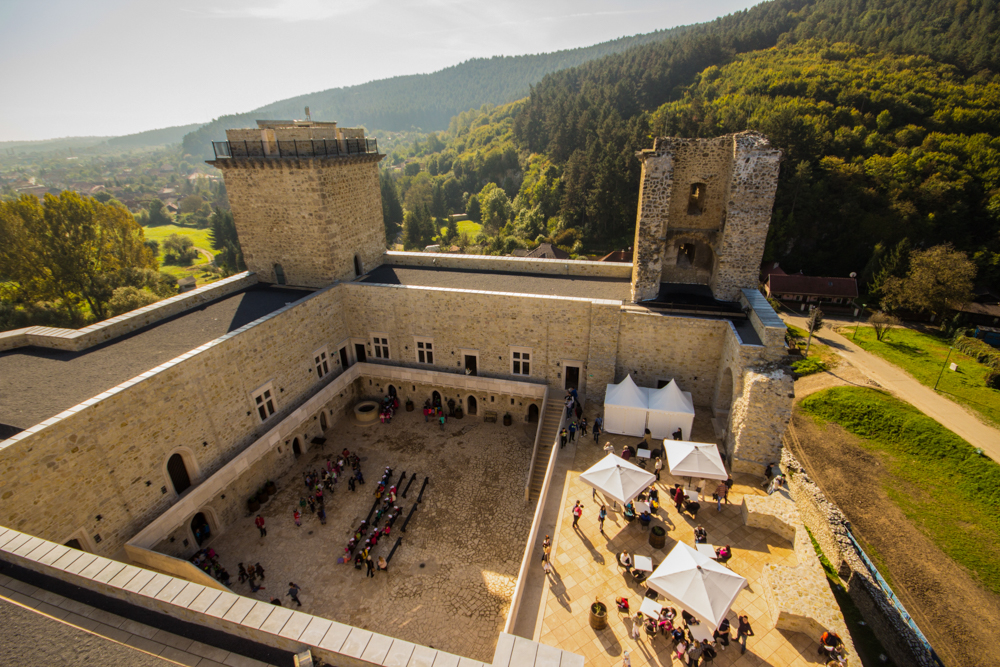 Miskolc's west end is the gateway to Hungary's Bükk National Park. It's here you'll find some of the city's most beautiful sights and exciting activities. Heading towards the hills, Miskolc becomes less urban and the picturesque village of Hámor leads to glorious Lillafüred. There is a small town feel on this side of Miskolc: a place to slow down, enjoy the forest, explore unique museums and eat locally inspired dishes.
Here are 4 perfect itineraries for a memorable day on Miskolc's west side.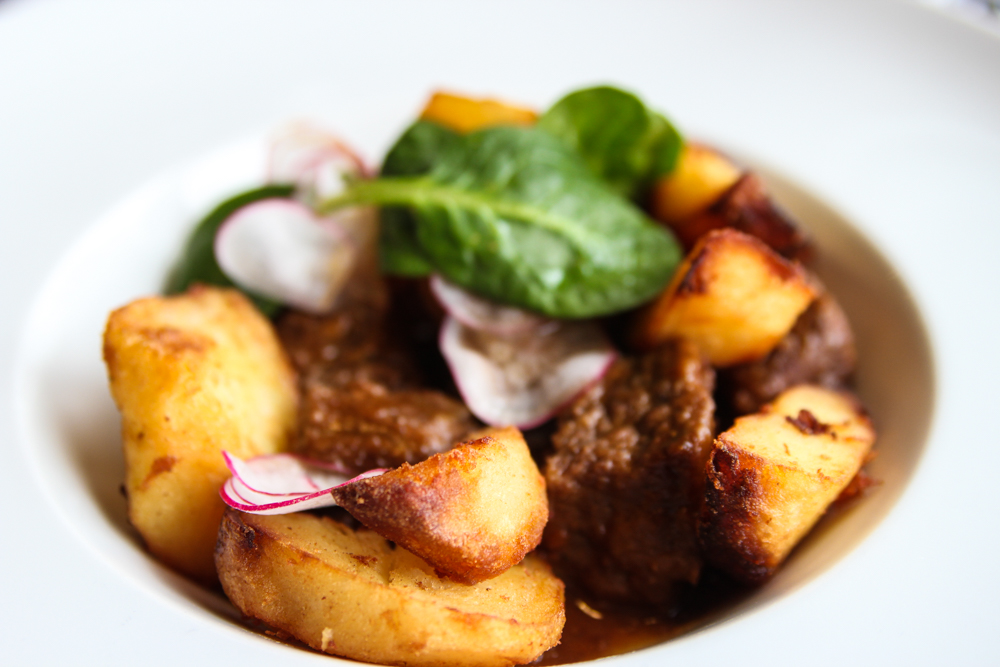 Cake, a castle and Miskolc's best restaurant
Start at the Kisgergely Cukrászda and choose from a tantalizing selection of cakes and pastries. Or try a scoop of their luscious ice cream. From here, head down the pleasant Gesztenyefasor (Chestnut Tree Alley) towards the Castle of Diósgyőr.
The castle was originally built in the 12th century but was destroyed during a Mongol invasion soon after. It was then rebuilt in Gothic style in the 1300's. The castle changed hands many times over the next few centuries and was typically used as a base for hunting excursions. Diósgyőr Castle also became a traditional wedding gift for Hungarian queens.
Former residents include: King Bela IV, King Lajos I, a Transylvanian prince and The Turkish Pasha of Eger. In 1381, the Peace Treaty of Turin was signed here. By the 1700's, however, the castle once again lay in ruins.
Today, Diósgyőr Castle has been beautifully restored and offers 360 degree views from its turrets. In May and August medieval themed plays, tournaments and fairs are held. July sees the castle host the Fono Folk Festival.
Consistently rated as Miskolc's best, Végállomás Bistorant doesn't disappoint. Combining local ingredients and modern flair, this is Miskolc's hidden gastronomic gem. Service is prompt, professional and the food is exceptional. Think creamy tarragon pork shoulder soup, wild mushroom and sage tagliatelle, followed by sea salt caramel mousse. Prices are very reasonable and an excellent wine list seals the deal.
Castle of Diósgyőr (Free entrance with the Miskolc Pass Card)
3534, Miskolc, Vár str. 24.
Phone: (46)533-355
Végállomás Bistorant (Discount with the Miskolc Pass Card)
3525 Miskolc, Dorottya u
Phone: (46) 402 952
Kisgergely Cukrászda
Miskolc, Nagy Lajos király útja 9, 3534
Phone: (46) 531 241

Hitch a ride on a narrow gauge train to lakefront dining in Lillafüred
Buy a ticket for the narrow gauge forest train behind the Végállomás Bistorant. This open carriage locomotive winds into the forest before stopping behind the striking Palace Hotel. Explore the tourist village, then head down to hanging gardens and the Lillafüred Waterfall. Also check out the Anna Cave, full of unique limestone formations and fossils. At the Palace Hotel's front, take in views of Lake Hámori and the surrounding beech woodland. In the warmer months, rent a boat and enjoy a slow paced row around the lake.
For lunch, try the Tókert Étterem. Find a seat on their ample lakefront terrace and unwind while feasting on a creative and ever-changing menu.
Bonus Tip: Continue aboard the forest train until Garadna and enjoy freshly fried trout in a woodsy setting. Multiple trailheads can also be found nearby.
Lillafüred Forest Train
Trip Advisor Reviews and Information in English
Phone: (46) 530 593
Tókert Étterem (Discount with the Miskolc Pass Card)
Miskolc, Erzsébet stny. 3, 3517
Phone: (46) 531 203
Hike to the Szeleta Cave and discover Miskolc's heavy metal history
Get a glimpse into the region's long history of metal works at the Museum of Metallurgy in Hámor. This intriguing collection of industrial memorabilia represents hundreds of years of local craftsmanship. A must for anyone who wants to truly get to know this city.
Next, head up into the Bükk forest under a canopy of dense beech trees. Climb a ridge until the Szeleta Cave, once home to neanderthals and one of over 1,000 caves in the national park. Drink in panoramic vistas of Lillafüred and the surrounding hills from a nearby viewpoint. Back in Hámor, grab a beer at the Szikla Presszó, and watch rock climbers ascend limestone cliffs as the sun dips behind the hills.
Museum of Metallurgy
Palota u. 22, Miskolc 3517, Hungary
Phone: (46) 379 375
Find trail maps at the Miskolc Tourist Info Center
3530 Miskolc, Széchenyi u. 16.
Tel.: + 36 46 350 425

Lions, tigers and…..paper?
Once part of King Lajos' royal hunting park (created in 1355), today's zoo features over 700 animals. Originally containing only creatures found in the Bükk, the exhibits now display lions, tigers, monkeys and more. While some say the park is outdated, its open layout surrounded by forest is unique and actually quite enjoyable.
The Paper Mill Museum celebrates the attached factory's 200 year history of paper making. This small exhibit features vintage paper making tools and Hungarian Forint bills that have been printed here. Notice the high level of security around the premises. This is due to the anti-counterfeit watermarking printing done onsite. While it may not be as exciting as the zoo, with an entry fee of only 300 Forint, it's certainly worth a visit.
For dinner, the aforementioned Végállomás Bistorant simply can't be beat. Their consistent level of top notch service and cuisine is unmatched on Miskolc's west side. Choose from local wild boar ragu, roasted duck leg, or crispy fried trout from Lillafüred.
Alternatively, downtown Miskolc is home to a number of recommended eateries. Try stylish Zip's Brewhouse for craft beer and internationally inspired fine dining.
Miskolc Zoo & Culture Park (Free with the Miskolc Pass Card)
Csanyik-volgy, Miskolc 3535, Hungary
Phone: (46) 332 121
Diósgyőr Papermill Museum (Free with the Miskolc Pass Card)
3535 Miskolc, Hegyalja utca 203/1.
Phone: (46) 530 824
Zip's Brewhouse (Disount with the Miskolc Pass Card)
3526 Miskolc, Arany Janos ter 1
Phone: (46) 952 192
For more information on Miskolc's attractions, activities and restaurants visit Hello Miskolc