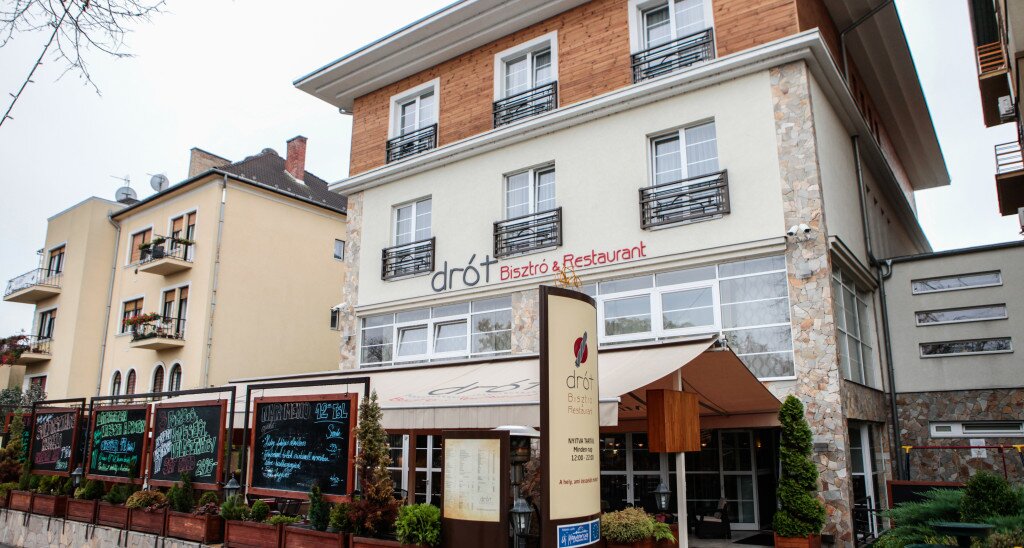 Drót Bistro and Restaurant
Validity starts:
01/20/2015 12:00 AM
Validity ends:
01/20/2020 12:00 AM
Tags:
Miskolc Pass Classic, Miskolc Pass Tourist Card, Miskolc Pass - exclusive discounts, Restaurants
Discount:
With Miskolc Pass card 10 % off in case of a'la carte consumption
With Miskolc Pass card 10% off in case of a'la carte.
The Drót Bistro & Restaurant have brought a new color to the palette of hospitality in Miskolc since 2013. Offerings of the Hungarian and folk-type as well as international and vegetarian cuisines can be found in the restaurant located under the City Hotel with a capacity of 50 seats, completed with a 60-seat terrace from spring to autumn. For these meals we have a unique selection of wines, so we also organize wine dinners in the DRÓT Bistro regularly. On weekdays, at lunchtime we are waiting for our guests with delicious menu, but we also prepare for family lunches with special menus at weekends. Associated with this is our service of the playground area designed for children. In addition to a'la carte meals in the restaurant, it is possible to arrange private dinners and other events.