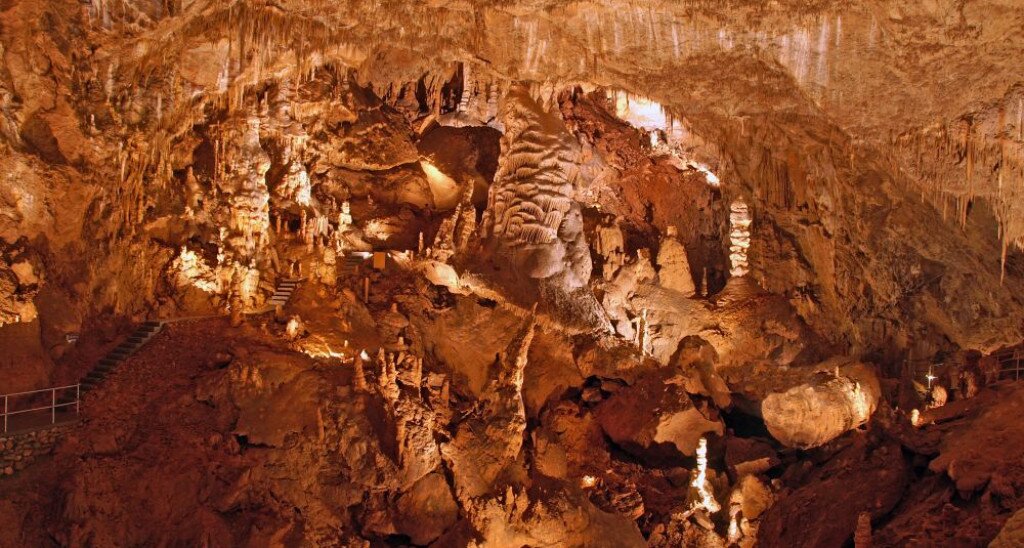 Caves of Aggtelek National Park
Validity starts:
04/23/2015 12:00 AM
Validity ends:
04/23/2020 12:00 AM
Tags:
20%, Miskolc Pass Tourist Card, Miskolc Pass Classic, Miskolc Pass - exclusive discounts, Cultural programs
Price (adult): 2500 HUF (2000 with Miskolc Pass card)
Vörös-tó (Red Lake) Cave Tour
The tour takes guests along the longest lit section of the Baradla Cave (2300 m). The tour both departs and terminates at the Jósvafő Ticket Office, and takes approximately 100 minutes to traverse.
The majority of the route follows the stream bed of the Styx Creek, where, following heavy rainfall or snow melt, the really water rumbles along. The route winds through immensely colourful stalactite columns, flags and stalagmites until eventually one comes to Hungary's tallest 19 m stalagmite called the "Observatory." Other highlights include the Dragon's Head and the cave's largest chamber, The Hall of Giants where you will get a taste of the room's fantastic acoustics.
Directions:
The Red Lake cave entrance is halfway between Jósvafő and Aggtelek. From the parking lot, follow the gravel path about 200 m to the Visitor's Centre. (GPS coordinates: N48o28,3359' E020o32,3398')
Tour Time
01st April - 30th September: 10:00, 12:00, 14:00, 16:00
01st July - 31th August: 10h, 11h, 12h, 13h, 14h, 16h
01st January - 31th March and 01st October - 31th December: 10:00, 12:00, 14:00
Contact: Baradla Cave, Red Lake Ticket Office: (+36) 48-350-037, (+36) 48-350-048