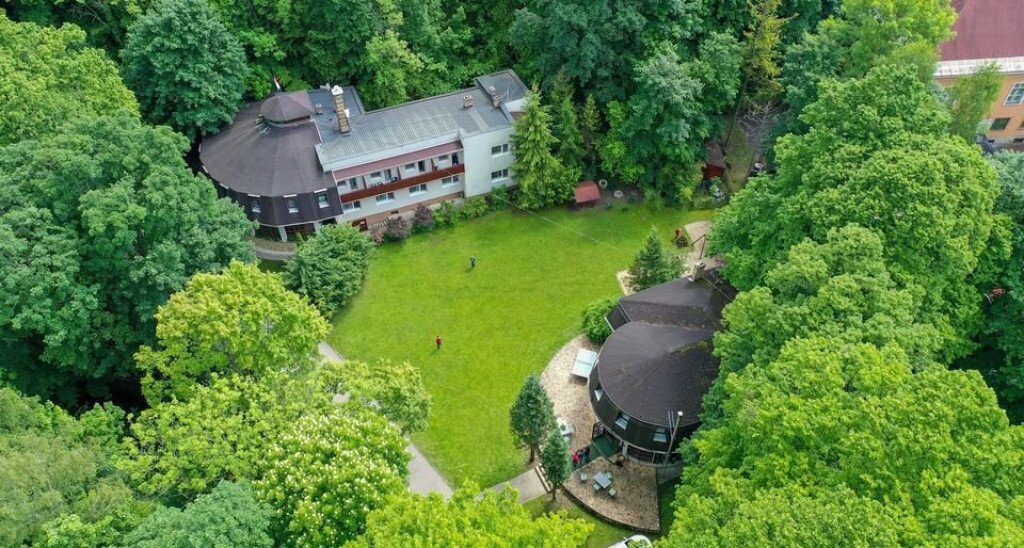 Erdővarázs Pension
Company name:
Ózon Gyógyszálló Kft.
Validity starts:
01/10/2013 12:00 AM
Validity ends:
12/31/2030 12:00 AM
Tags:
Miskolc Pass discount, Miskolc Pass Tourist Card, Miskolc Pass - exclusive discounts, Accommodations
With Miskolc Pass Card you can get 10% discount for daily room rates! (In case of booking room rates, package deals to not apply)
The room rate's discount is valid only in case of booking your room directly at the pension! (by phone, by e-mail, on the website of the accommodation)
INTRODUCTION
The Erdővarázs Pension is situated in the picturesque Lillafüred, in the heart of Montain Bükk. It hosts guests in a wonderful natural environment with crystal clear air. We provide all year fine and copious breakfast, helpful service and friendly hospitality for young and elder alike.
Lillafüred is a special jewelry box full of experiences and adventures. Because of its location it is suitable for relaxation, entertainment and sports. Its microclimate also gives an excellent opportunity for medical treatment (e.g. for allergic diseases).
We welcome couples, families, seniors, students and adult groups, companies and every nature lovers with lots of love. The pension has twin/double, triple and quadruple rooms and two-bedroom family apartments. All rooms are equipped with super comfortable beds, toilet, shower and television.
Children can play on our huge, fenced, grassy courtyard, where playground, table tennis and ball games are provided. While they have fun, their parents can relax on the deck chairs or they can use our barbecue.
We organize family and corporate events or other festivities, too.
GENERAL SERVICES
restaurant for 45 people
café, outdoor pub
garden furniture,
barbecue,
private parking area
Nordic Walking
WiFi
PETFRIENDLY SERVICES
cat/dog beds, drinking bowl
WELLNESS SERVICES

jacuzzi
infrared sauna
finnish sauna
hydro massage shower
Services for children and babies

crib
highchair
baby tub
playground (swing, slide)